Here's the story of how it all began:
But first, I have a very special anniversary gift for you. For a very limited time I'm offering three 45-minute coaching session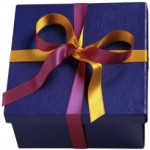 s per month for three months, for only $350 per month. That's a deep discount from my regular rate, and I only have a few slots available at that price, so contact me right away if you are interested and ask for the Anniversary Special.
In 1997 I was desperately unhappy in my nice safe job as a public school counselor, when a friend of mine read an article about Life Coaching and suggested that I check it out.  At the time there were only two coaching schools, so I wrote for information from both of them.  At first I took a four week class online to see if I liked it, but I still didn't really understand what coaching was, so I continued to search for a new career.
Then I learned that Coaches Training Institute was launching a series of courses in Phoenix, and since it just happened to be spring break at my job and I was still intrigued with the whole idea of coaching, I decided to attend. Within two hours of the beginning of the class I fell madly in love with coaching, especially because of two key points that resonated deeply with my soul:
The client is naturally creative, resourceful, and whole.
The client is the expert in his or her life, not the coach.
I took a deep breath as I realized the power of this new technology to change people's lives.  I remember thinking that the coaching conversation with its powerful questions could wake people up to their brilliance, and if we could all shine our true selves more brightly the world would change into a much more empowered and honoring place, one conversation at a time.
Today I am deeply honored to have been a catalyst for change in the lives of hundreds of people over the years, and each one of those people has also changed me in profound ways.  Witnessing the courage, magnificence, and compassion of each person I've worked with has helped me to keep my own heart and mind open to new potentials for my own life, and for our world.
My Master Certified Coach designation was renewed this past month and I also completed the requirements to become a Board Certified Coach through the Center for Credentialing Education.  I feel as though I've come full circle, for that is the same organization that gave me my first certification as a National Career Counselor at the beginning of my career.
This journey has been the fulfillment of many of my dreams, hopes, and wishes.  I've realized once again that my real purpose on this planet is to assist people in designing work that they love, so that they can live out their own true purpose and feel the deep sense of fulfillment that I get to experience every day.
In the coming months I'll be developing a new website for my signature program, Bridges to Brilliance, and in the meantime you can learn more about it here. I've designed these steps over many years, and after all this time I believe that I know a thing or two about how to help you discover and create your own ideal career.
I'm also working on some exciting new developments that will bring together the wisdom of many experts in this field, along with other inspiring people who love their work.  I'm super excited about this new direction, so stay tuned!